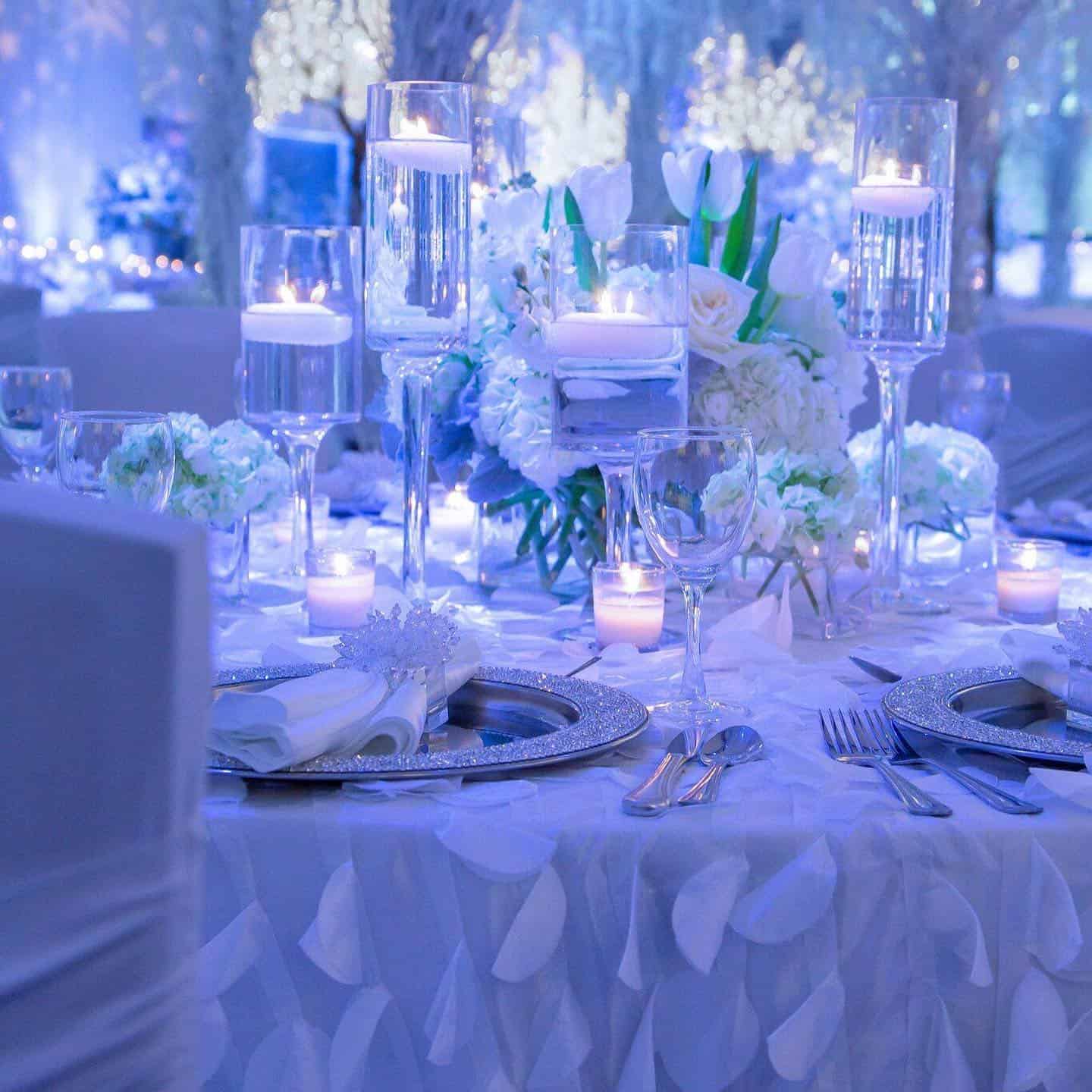 What a lovely design with a wintery motif.  I love using Hydrangeas.  There is something fun about their soft puffiness. As the principle Buyer for Ampa Evens, I have been shopping at all of the design shows for the past 25 years.  Years ago, I bought dozens of Ampa's tall and dramatic Hurricane candle holders.  Our set of 5 Hurricanes Candle Holders creates a stunning room with the tallest making a statement at 22" tall.  With or without floral arrangements, they are fun.  I like mixing linens and chair covers in various combinations.  My friend for over 15 years, Jennifer, at DC Rental is my go to for lavish linens.  DC Rental also give me a large variety of China, Flatware and Glassware to design with to finish off a fantastic tablescape.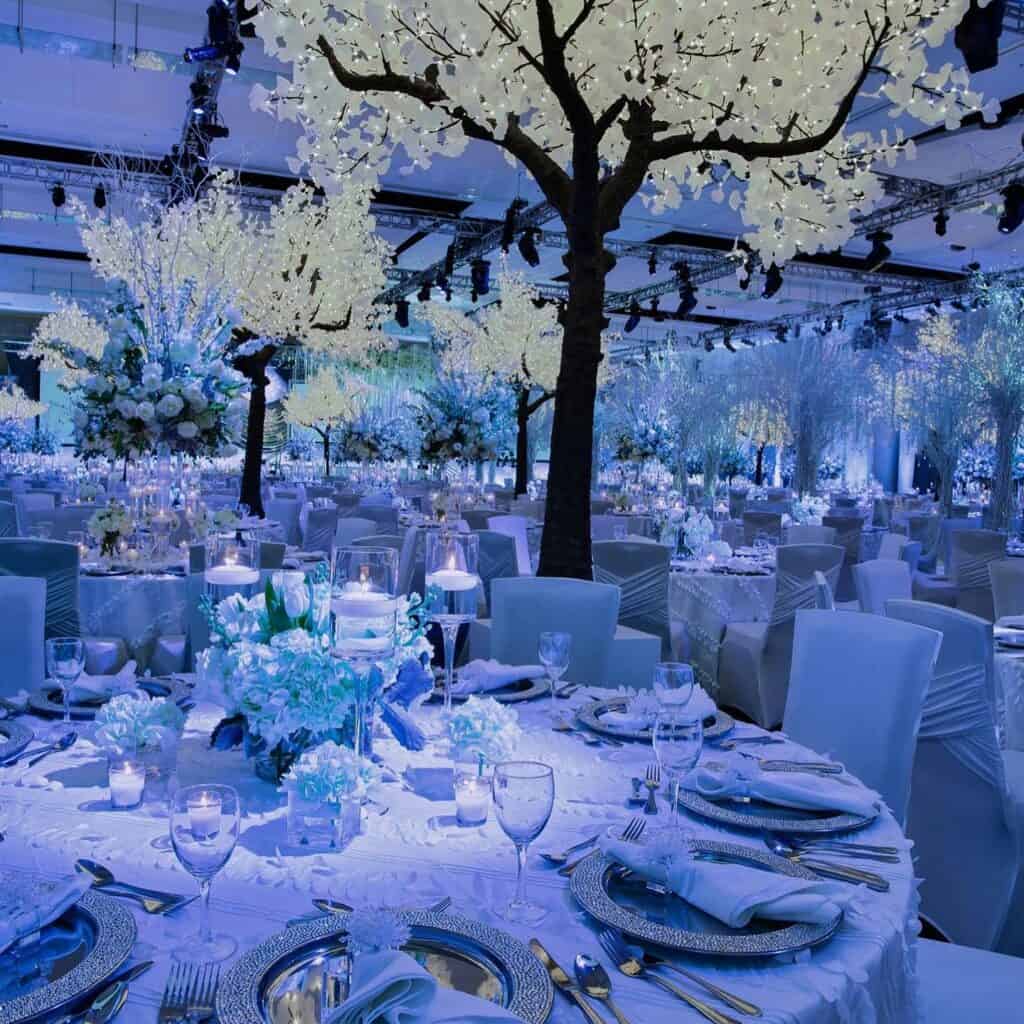 As you know from past blogs, I love lighting and advocate the use of lighting to finish a room.  Ladies, you would never go out without the perfect accessories of jewelry, bag and shoes.  Lighting is a necessity.  In the background of the photo, you will see White LED Trees .  LED Trees glisten magically. I have built a number of lovely white pedestals floral arrangements and to extend the height of our 6-8ft trees to the ceiling of the room!  Uplighting and textured theatrical lighting projects will create a magical overall reception to remember.
Hi, Ted here. As one of the designers at Ampa Events, we provide Total Solutions for weddings and receptions including party and event equipment rental, centerpieces, lighting, linens, china, flatware, glassware, lounge furniture, designer bars, drape and more.  Tailored services to meet your needs are just a call away.
For all your wedding planning, wedding rentals, event planning, event rentals, party rentals and more, we're here to help! Call us at 804-358-5451